Live Music
Live music at our annual Carolina Artisan Craft Market in Raleigh, North Carolina will keep your toes tapping and spirits hight! Enjoy performances by these artists as you shop for unique fine craft gifts for everyone on your list.
Friday, Nov. 6, 4pm – 10pm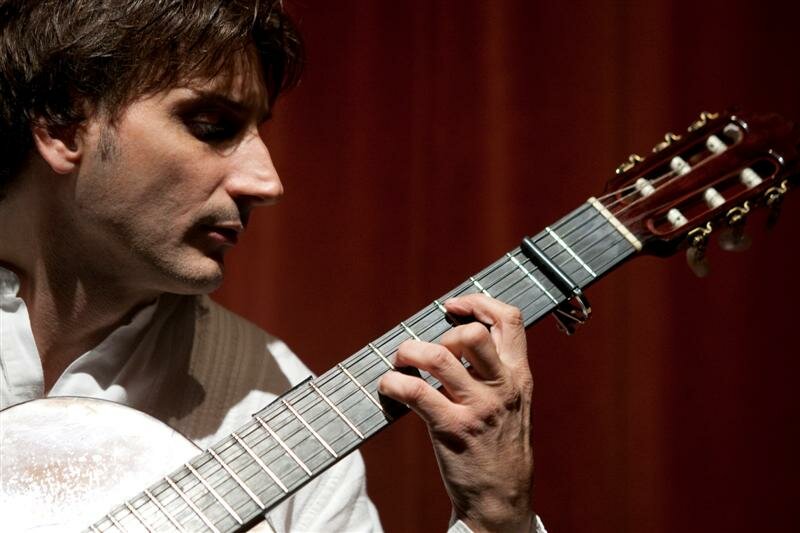 Raleigh-based guitarist Ed Stephenson's extensive guitar repertoire, ranging from classical to contemporary, extends throughout the Spanish and Nuevo Flamenco genres. In addition to performing throughout North America as a soloist and with his ensemble, the Paco Band, Stephenson has performed with The North Carolina Symphony, The North Carolina Theater, The North Carolina Bach Festival and The North Carolina Guitar quartet. Percussionist Cat Albanese will join Ed on Opening Night from 4 – 10 pm.
Saturday, Nov. 7, 10am – 1:30pm
Thomas Taylor Trio
With Baron Tymas on guitar, Damon Brown on bass and Thomas Taylor on drums, The Thomas Taylor Trio began their adventures as music faculty at North Carolina Central University more than 10 years ago. All three continue to teach at the University and explore jazz and popular music with performances across the Triangle.
Saturday, Nov. 7, 2:30pm – 6pm
Gene Barrio Duo with Cort Stewart
Gene and Cort have been playing jazz in the local area for many years. Gene is an accomplished bass guitar and upright bass player; he has played with many top 40 acts, including Sammy Davis, Jr, Vicki Carr and The Drifters. Cort is a jazz and classical piano educator across Raleigh and North Carolina.
Sunday, Nov. 8, 11am – 5pm
Big Chief Trio
Todd Montgomery, Gene Barrio and Joe Fiorri make up the Big Chief Trio, who play a wide variety of music styles including rock and roll, blues, New Orleans, pop and R & B. Their repertoire runs the gamut of music that stands the test of time!
Schedule of Live Music
Friday, November 6, 2015
5-10pm Spanish Guitar by Ed Stephenson Duo with Cat Albanese
Saturday, November 7, 2015
10am – 1:30pm Jazz music by the Thomas Taylor Trio
2:30 – 6pm Smooth jazz with the Gene Barrio Duo
Sunday, November 8, 2015
11am – 5pm Big Chief Trio