PREVIEW PARTY
Sip, Nosh, Mingle, Shop, Win
Friday, November 10, 2017 from 4 – 7 pm
Back by popular demand!  Become a Friend of the Guild and enjoy an exclusive Preview Party while supporting this local nonprofit.  And, the Preview festivities open the Carolina Designer Craftsmen Guild's 48th annual Carolina Artisan Craft Market.
SIP a drink and NOSH small bites. MINGLE with artists, SHOP for unique gifts and WIN fine craft!  Live music from Todd Montgomery on piano and Gene Barrio on bass guitar will keep your toes tapping.
And, Friends of the Guild members enjoy a first look along with extra tickets to the Market to share.  Thirteen unique works of fine craft will be raffled during the Preview Party – only attendees get a chance at winning. Special thanks to Exhibiting Artists who are donating fabulous fine craft to the raffle to help support the Guild: Wendy Allen, Mark Ellis, Amy Flynn, David Goldhagen, Linda Gourley, Claire Jacobs, Minh Martin, Jerry Maxey, Sandra McEwen, Joseph Sand, Andy Smith, Liz Spear, Kim Thompson, and Cathy Vaughn.
Join Friends of the Guild today at any membership level
to secure your Preview Party/VIP pass!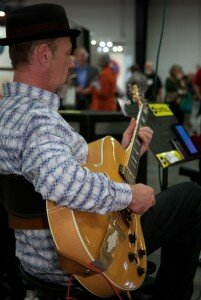 As a nonprofit 501 (c)3, your contribution of $40 or more helps us work toward our vision of creating a community of artisans advancing fine craft as an art form.  Most noteworthy, this event is our one annual fundraiser!  Join us in celebrating our amazing talented artists across North Carolina and beyond.
Make plans today to meet and mingle with more than 120 artists and get a first look at their contemporary fine craft.  Shop for distinctive, handmade, original items for your collection or for gifts.  And, perhaps, win a wonderful raffle prize!
We look forward to hosting a fabulous Preview Party and opening night festivities with you on Friday, November 10, Preview, 4-5pm and Reception, 4-7pm!